Nuriootpa Run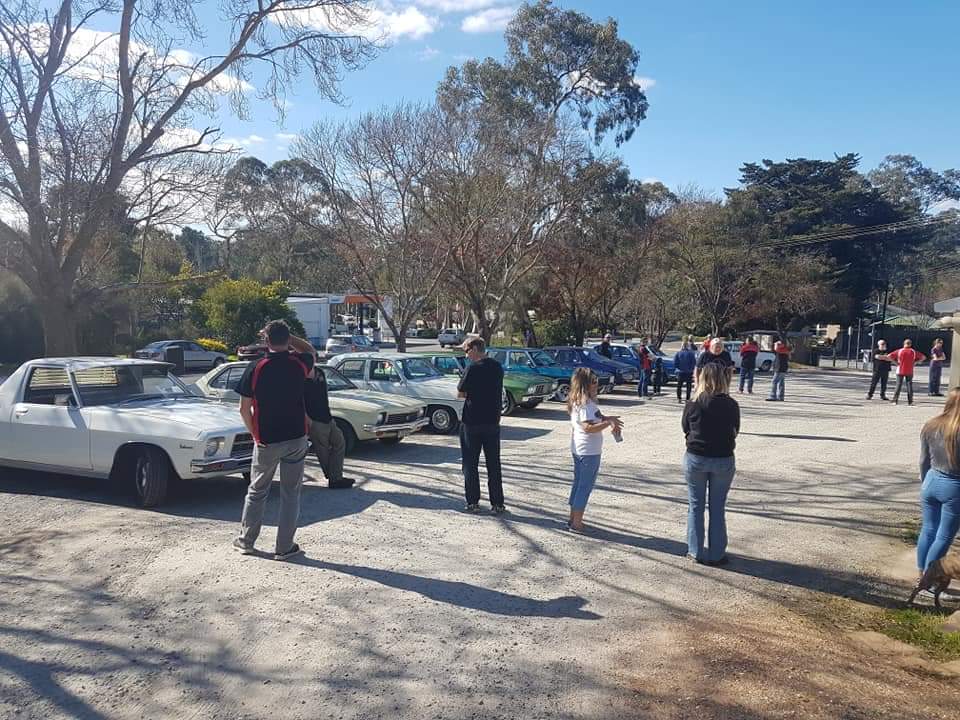 What a top day for a cruise to The Barossa!
We had around a dozen cars turn out for a run from the clubrooms via Tea Tree Gully and Kersbrook and finishing at Nuriootpa. Models were split between HD/HR and HQ-HZ with a rogue LX Torana thrown in to the mix.
It was warm enough at the beginning for members to show off their anniversary shirts and only slightly cooler in the shade in Nuri.
It was great to get a run in before the weather gets too cool, and hopefully we can squeeze in a couple more.