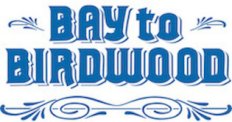 Bay to Birdwood
2020 celebrates 40 years of Bay to Birdwood events.
Access at the start and finish is restricted to entrants only and spectators are encouraged to view the run from the comfort of their own home via a live stream accessible at this address: https://baytobirdwood.history.sa.gov.au/live-stream/
The route will follow the original route and if you do decide to view the cars in person then take into account the following.
• Observe and maintain physical distancing (at least 1.5 metres) from others.
• Watch the passing parade from within your vehicle if possible.
• Follow the directions of SA Police or any other authorised persons.
• Avoid physical greetings such as handshaking, hugs and kisses.
• Practice regular hand hygiene.
• Practice good sneeze and cough hygiene.
• Be mindful of others wanting to watch the parade.
• Take your rubbish with you when you leave.