How do you get your vehicle on Club Registration with us?
1. Your vehicle must turn 25 years old any time after 1 January of the current year. For example, if your car was manufactured in November 1978 it becomes eligible on 1 January of 2003
2. You must be a member of our Club. Click here to join.
3. If the vehicle is in joint names both registered owners need to be members and present to sign the approval form.
4. You need to apply for an approval form at a meeting by supplying to an authorised officer:
Current or most recent Registration Papers. The car doesn't have to be registered at the time and interstate papers can be used as well if you bring a car to SA.

In fact it is better if you don't register the car beforehand if you buy it off another person, as you don't pay stamp duty putting it straight on to club registration. However late fees may apply if more than 14 days elapse between taking ownership and registration.

Either the vehicle itself, or photos (via email, which is the best option), showing the following:
a. Front 3/4 photo showing current number plate, front of the vehicle and one side.
b. Rear 3/4 photo showing the rear of the vehicle and opposite side to front shot.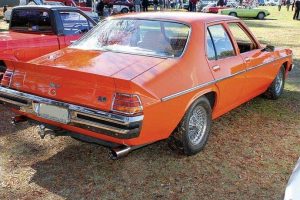 c. Clear and well lit engine bay shot.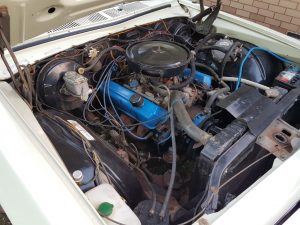 d. Clear and well lit interior shot of at least the front area (seats and dash).
e. Body identification plates (individual images).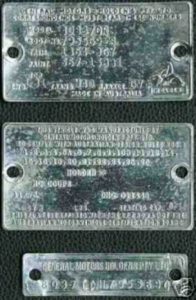 Note: Images need to be around 500kb in size and in landscape format. If we are not satisfied with the images we will ask for better images or to see the car.
5. Once we have all of that we will issue an approval form for you to get the car registered. Then you need to be issued a logbook.
6. Apply for a logbook by supplying a copy of the new registration paper, showing the car on conditional rego, to the club either electronically (PDF format) or in person at a meeting.
UNDER NO CIRCUMSTANCES CAN THE VEHICLE BE DRIVEN WITHOUT A CLUB ISSUED LOGBOOK
Moving from another club? In most cases that logbook will need to be cancelled by that club before we will issue you a logbook. See a registration officer for more information.
It is up to the owner to ensure they have all of the correct documentation required, such as exemption certificates, when they go to register a vehicle on club registration.
Your obligations are outlined in the Club Registration Code of Practice.
It is up to the owner to ensure that the vehicle is in a roadworthy state like any other vehicle on the road.
For more information on VEHICLE STANDARDS AND MODIFICATIONS
Want to know more?
If you're not sure whether your vehicle is eligible or you want more information, your best bet is to come along to a club meeting or run, and have a chat to one of the committee members or registration officers.